With body, mind, and spirit functioning perfectly
as a coordinated whole, what else could reasonably
be expected other than an active, alert, disciplined person.
Joseph H. Pilates, Return to Life Through Contrology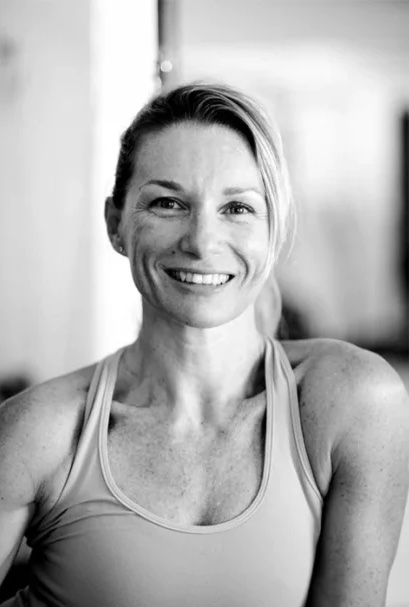 A graduate of the School of Romanas Pilates, Ingrid underwent a rigorous training of over 700 hours, trained by Cynthia Lochard, level 1 master trainer based in Sydney.
Discovering the Pilates method was a real revelation for Ingrid, who had been in the fitness business since 1997.
In 2009 she became the pioneer of the method in Mauritius, opening the first Romanas Pilates studio there. This is also an approved training center, where apprentices can complete their hours and prepare for exams.
Authentic Pilates Studio
Located at Tamarin, Mauritius, we are a Pilates studio in Domaine de Mont-Calme that offers Pilates training in the Traditional Pilates Method (Romana's Pilates® Method, NY) in a private and calm environment. At Authentic Pilates Studio we are focused on Private Pilates Classes to maintain a high quality of instruction that is technique and strength training driven.
The Pilates Method is a global system of resistance training that uses the combination of body weight and springs to lengthen & strengthen the body without building bulk. It strengthens the 'Powerhouse' – the lower back, upper and lower abdominals, hips, gluts and extremities – arms, shoulders and legs  improving Posture, Flexibility, Co-ordination and Stamina.
Improves Body Conditioning & Shaping on a deeper level
Refines and strengthens the intrinsic/ finer muscles
Better posture and ease of movement
Being able to isolate and control muscle activation
Corrective training for Prevention of injury
Non invasive to joints (no aggressive weight bearing)
Increase Recovery rate from injuries
Better retention of Muscle memory