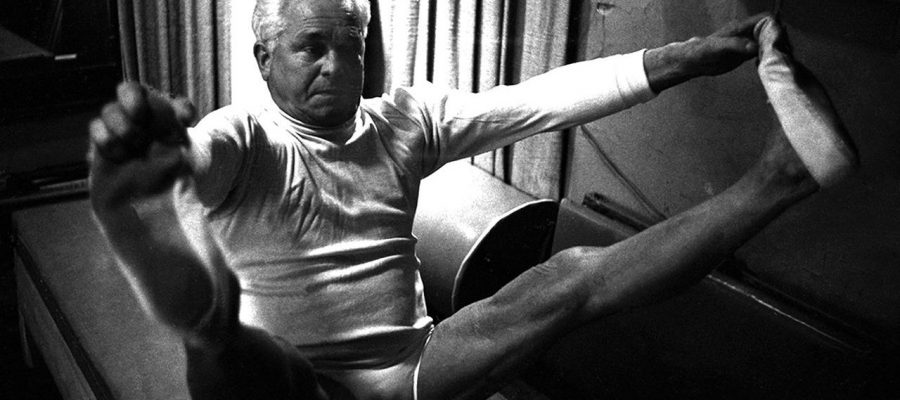 German born Joseph-Hubertus Pilates (1883- 1967) interest in physical fitness and strength stemmed from being a sickly child. He devoted his entire life in improving his physical strength.
He overcame his physical weakness to become a successful middle weight boxer, gymnast and diver.   In 1912 he moved to England and worked as a professional boxer, circus performer and self defence trainer for the Scotland Yard.
Nevertheless during WWI, because of his German heritage he was interned first in Lancaster Castle then later to the Isle of Man. It was here that Pilates started to fine tune his system of physical exercises and initially called it 'Contrology'. He trained his fellow inmates in fitness and exercise, and transformed existing furniture such as beds and chairs for more rehabilitative exercises with inmates that were less mobile and sick.
After WWI, he returned to Germany and worked with the Germany Army, but disheartened by his country's political climate – he emigrated to New York in 1926. Here is where Pilates realised his life's work of Pilates and opened the Original Pilates studio. He trained Boxers, Circus performers and many dancers. Famous choreographers of the time Martha Graham and George Balanchine were among his clients and firm believers of the work. It was George Balanchine that introduced Romana Kryzanowska (who at the time was a solo dancer for the prestigious New York Ballet) to Pilates which changed both Pilates and Romana's life. This is how the work of Pilates started to be intwined with the world of dance as it is commonly perceived in this day and age.